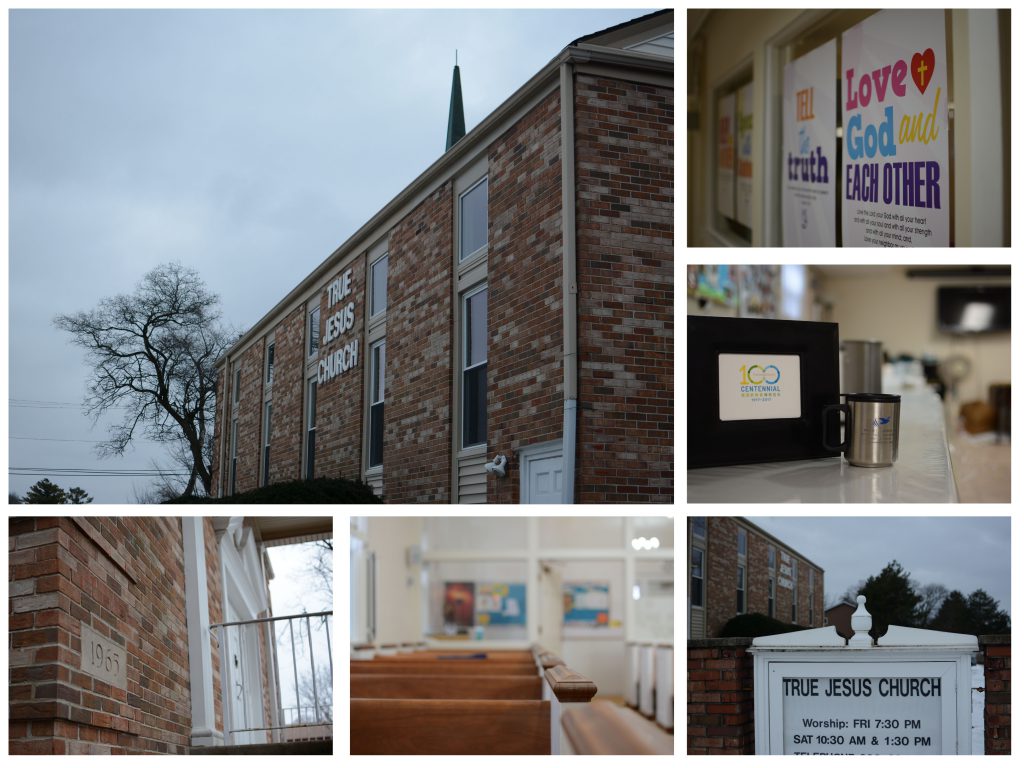 The True Jesus Church was established in 1917 in Beijing, China. The early workers, having received the Holy Spirit and revelation of the true gospel, began preaching the truth of salvation. They sent out missionaries and distributed gospel tracts to provinces throughout China. The power of God was manifested mightily through the presence of the Holy Spirit and through accompanying signs and miracles. In the following years, this gospel was preached to many countries around the world.
For more information about True Jesus Church and its history, please click here.
Our Mission
The mission of the True Jesus Church is to spread the gospel of salvation to all the world, to make all peoples disciples of the Lord Jesus, and to teach the disciples to obey everything the Lord Jesus commanded. The church strives to adorn herself to be ready to welcome the Lord's return (Rev 21:2). 
History of Chicago/Bensenville Location
4N550 Church Road
Bensenville, IL 60106
  630-694-1740
 Google Maps
The congregation started when the late Deaconess Anna Yue relocated from San Francisco to Chicago in 1979. She gathered Sisters Shu-chin Kuo and He-ling Su to Carol, her daughter's place in uptown area of Chicago, for the Sabbath worship services. Though in her 80s, she was healthy with a sharp mind. Later the worship services continued at her own apartment for about five years.
After Deaconess Yue moved to San Francisco, the Sabbath services continued at the members' places. Then the Cheng family opened a business in Franklin Park near O'Hare Airport with a large room saved for church services. Deaconess Yue returned to Chicago a few years later and continued leading the services until she moved away a second time.
The congregation voted to purchase a single family house as the chapel in Arlington Heights in 1990. It has a very large yard for the kids to play around, rooms for lodging and basement for dining during the spiritual convocations. The church also started the pastoral visitation to members living in the neighboring states.
The congregation purchased a chapel in Bensenville near O'Hare Airport in 2000. The place is more centrally located within 30 minutes of driving for most members. It is close to Interstate Highways 290, 294, 90, and 355.