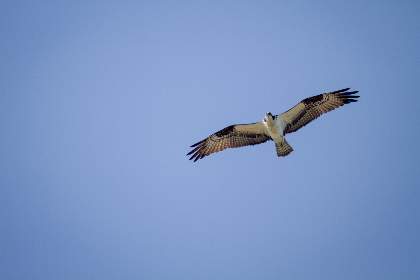 Life balance, as a Christian youth, is a symphony of service and self-growth, like the sweet chords of a hymn, resonating in tune with the Biblical precepts. As a young person, the Bible becomes my guide, training me to carry the yoke of the Lord. Jeremiah 18:6, speaking to Israel, reminds us of our malleability, saying, "Can I not do with you as this potter has done? declares the LORD. Behold, like the clay in the potter's hand, so are you in my hand."
This verse echoes in my life, drawing parallels with the training of a young ox. An experienced ox serves as a mentor, and the younger ox, just like me, learns by observing. The Bible is rife with examples of this mentor-mentee relationship: Joshua learning from Moses, Elisha from Elijah, and Timothy from Paul. I see these relationships mirrored in my life, learning from older, more experienced believers. I grow and serve by their side, carrying my small yoke and learning to be a vessel for the Lord's work.
In this modern age, the ways I can serve God are multifaceted. Evangelism becomes a calling, and I learn that by sharing personal testimonies, I can lead others towards the Lord. The words of 2 Timothy 2:15, urging me to "rightly handle the word of truth," kindle my passion to conduct Bible studies, helping seekers to understand the faith. Being involved in pioneering areas, I expand my horizon, understanding God's service in a broader context. Caring for the elderly, I am reminded of my responsibility to my community, enriching my service to the Lord.
Yet, understanding whom I serve is fundamental. As Galatians 1:10 questions, "For am I now seeking the approval of man, or of God? Or am I trying to please man?" Like King Saul, I could lose sight and seek the approval of man over God. Hence, it's crucial to serve with the right attitude, not for praise or validation, but to glorify God.
I am humbled when I feel inadequate, doubting my eloquence or charisma. But I am comforted by the stories of Mary of Bethany, Abigail, the Canaanite servant girl, and Dorcas – everyday people who served with what they had, understanding the Savior's heart. In my service to the Lord, I don't need to be extraordinary, but I must be willing.
Drawing strength from Ecclesiastes 12:1, "Remember now your Creator in the days of your youth, before the difficult days come," I strive for balance by serving God and growing spiritually. Whether big or small, every act of service becomes a melody in my life's hymn, a testament to my journey as a young Christian, carrying my yoke and serving the Lord.
I found that serving the Lord is full of peace, joy, and purpose. I invite you to join us on this journey of faith and for the enrichment of your life by taking the first step in attending our service at our church located as follows:
4N550 Church Road
Bensenville, IL 60106
 Google Maps
For online streaming, please click here.
For regular service hours, please click here.
Email us at ilovejesus@tjc-chicago.org