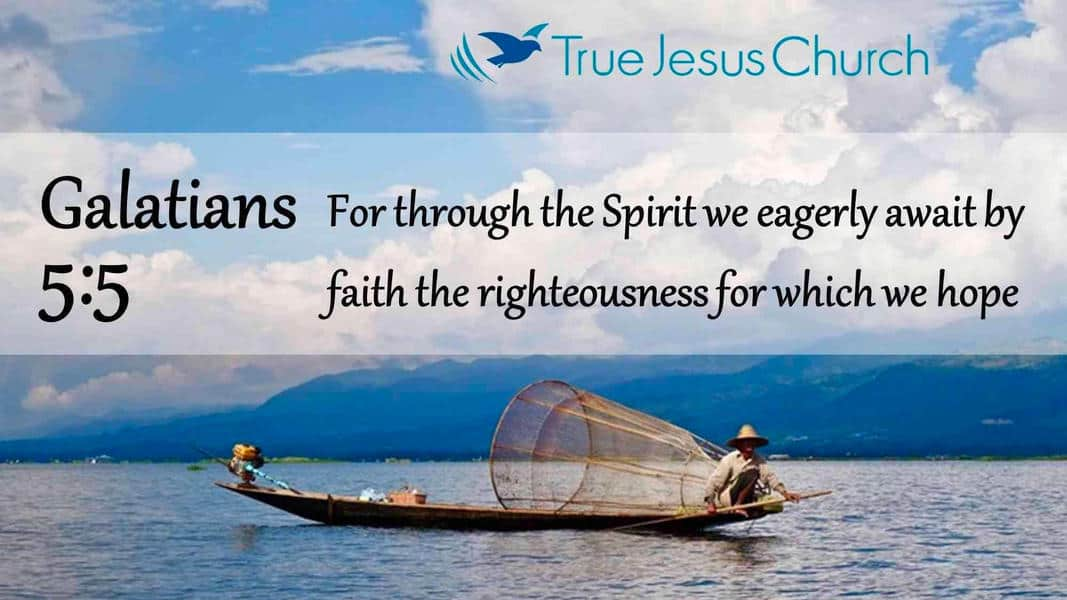 Just as there is only one biological father, there is only one true God.  When we search for God, certain key words go along with that search which is indicative of what we look for in our present life on earth and beyond.  Some of those key words include hope, love, faith, peace, forgiveness, joy, commandments, prayer, fear and salvation, all of which we deem can only come in its purest form from God.
Hope for many non-Christians, is wish for something they can't do or have but want to have to satisfy their self-desire.  Worldly hope is futile.  King Solomon, the wisest man on earth described hope in this world is all but vanity.  
Hope for God's followers is based on a standard from God and with a promise from Him.  That's why hope in God is attainable.  "That is why we labor and strive, because we have put our hope in the living God, who is the Savior of all people, and especially of those who believe." 1 Timothy 4:10.  What does it take to follow God?  It takes faith, courage and trust to hope in God and believing with confidence in His promise even when you can't see where you are headed or signs that something is happening.  "For through the Spirit we eagerly await by faith the righteousness for which we hope."  Galatians 5:5
Why should you follow God?  Because God is love.  In 1 Corinthians 13:13, Paul talks about faith, hope and love.  The greatest of course is love, but it is also connected to faith and hope.  Faith is about having complete trust in something or someone.  The only ONE we can put our complete trust in is God Himself.  "For all the promises of God in Him are Yes, and in Him Amen, to the glory of God through us." 2 Corinthians 1:20.  Yet many people fear to follow God because it means having to give up the world, the freedom to do whatever, whenever and however they wish.  And that is the price they are not willing to give up due to the deceits of what the worldly pleasures and solutions can bring them.  "But in your hearts revere Christ as Lord. Always be prepared to give an answer to everyone who asks you to give the reason for the hope that you have. But do this with gentleness and respect."  1 Peter 3:15. A hopeful follower of Christ is strong and steadfast follower.  Because this follower believes in God's infinite love that is unconditional unlike worldly love.
Being a follower of God also means you need to keep His commandments to remain righteous in His eyes.  It means to walk with Him in the light—in Truth and in Spirit.  Righteousness in the Lord is absolute.  Just like light and darkness.  There is no grey area.  The half truth is considered darkness.  This is the message which we have heard from Him and declare to you, that God is light and in Him is no darkness at all.  "If we say that we have fellowship with Him, and walk in darkness, we lie and do not practice the truth. But if we walk in the light as He is in the light, we have fellowship with one another, and the blood of Jesus Christ His Son cleanses us from all sin.  If we say that we have no sin, we deceive ourselves, and the truth is not in us.  If we confess our sins, He is faithful and just to forgive us our sins and to cleanse us from all unrighteousness. If we say that we have not sinned, we make Him a liar, and His word is not in us."  1 John 1:5-10.
"Love suffers long and is kind; love does not envy; love does not parade itself, is not puffed up; does not behave rudely, does not seek its own, is not provoked, thinks no evil; does not rejoice in iniquity, but rejoices in the truth; bears all things, believes all things, hopes all things, endures all things" 1 Corinthians 13:4-7.  Now, that is the kind of that God wants us to share with others.
King Solomon summarized life on earth as "Now all has been heard; here is the conclusion of the matter:  Fear God and keep his commandments, for this is the duty of all mankind." Ecclesiastes 12:13.
There aren't enough rules or commandments to keep us righteous.  It is the personal relationship and fellowship that we have with God that keeps us straight.  And, having a relationship or fellowship only with God is not complete until we have fellowship with one another.  "that which we have seen and heard we declare to you, that you also may have fellowship with us; and truly our fellowship is with the Father and with His Son Jesus Christ" 1 John 1:3.  So join us to have fellowship with God and His followers in our upcoming bi-annual Evangelical Service and Spiritual Convocation from 27-30 April at the True Jesus Church.  Let us enjoy the feast of worship, joy in singing and prayer in the Spirit together.
True Jesus Church
27-30 April, 2023 Evangelical Service and Spiritual Convocation
Thursday, 27 April, 2023 6:50PM to 8:10PM
Friday and Saturday, 28-29 April, 2023 9:00AM to 8:10PM
Sunday, 30 April, 2023 9:00AM to 1:00PM
Complimentary lunch and dinner will be served.
Please find our church location below:
4N550 Church Road
Bensenville, IL 60106
 Google Maps
For online streaming, please click here.
For regular service hours, please click here.
Email us at ilovejesus@tjc-chicago.org
What I Have Found Here
As a music student going through stressful juries, Matt first experienced a peace that transcends one's circumstances. He knew that one's faith cannot depend on anyone else and as he continued to seek, God helped him to have epic shifts in understanding. He came to overcome his doubts and see the preciousness of coming to the True Jesus Church.
Responding to a Divine Calling
San-Pao, who was previously Catholic, became curious to learn more about True Jesus Church after witnessing the joy in his classmate's life. San-Pao and his wife share how they have experienced God for themselves and the meaning they have found in serving Him.