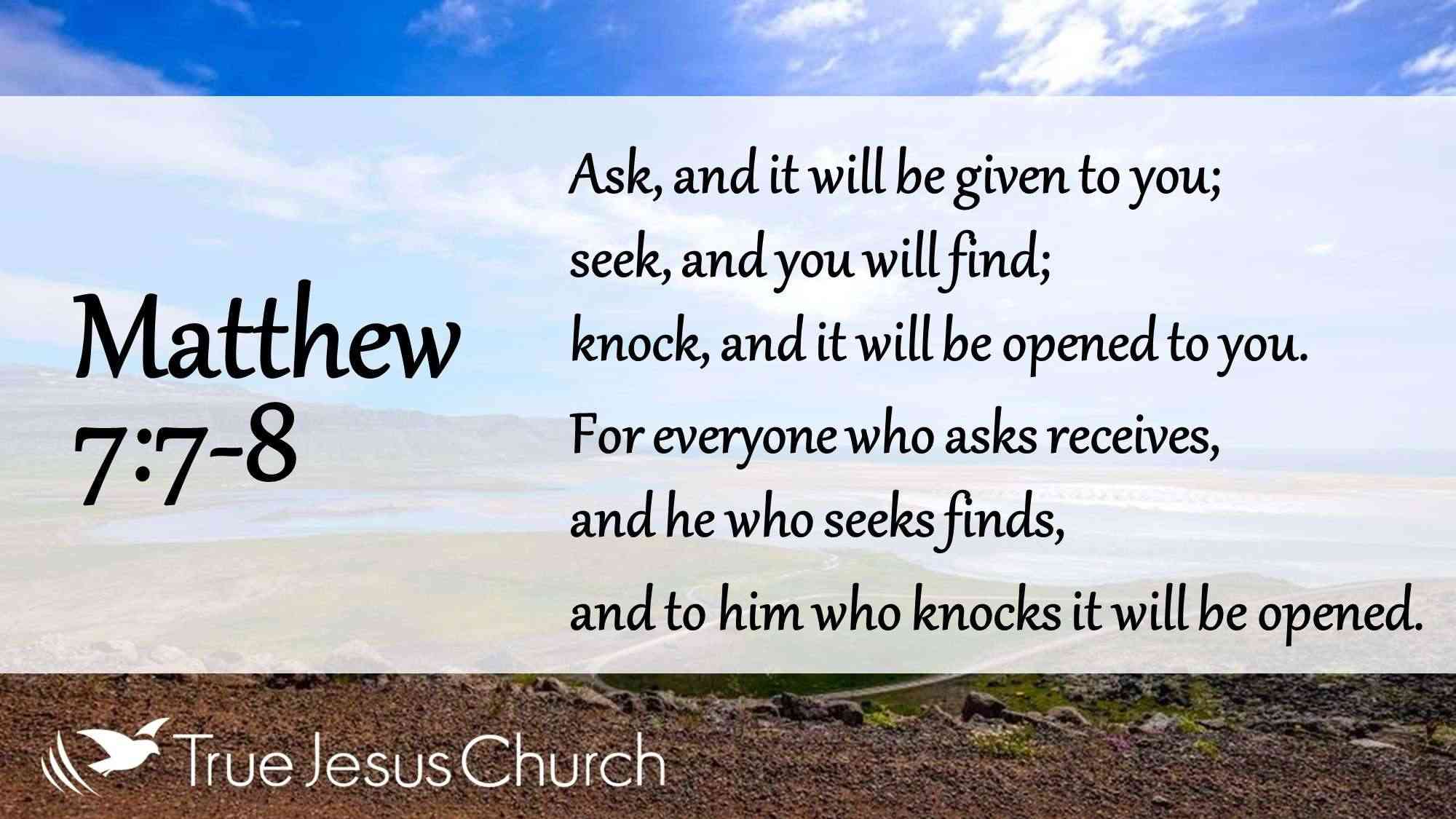 So, who is God? "God is spirit, and His worshippers must worship in the Spirit and in truth." John 4:24 Every one of us has a natural instinct to seek faith because our soul relates to ourselves—e.g. mind, heart and will—while our spirit relates to God—e.g. our faith, hope, love and perseverance in Him. 1 Thessalonians 5:23 "Now may the God of peace Himself sanctify you completely; and may your whole spirit, soul, and body be preserved blameless at the coming of our Lord Jesus Christ." This level of spirituality comes from God.
Right from the beginning God had made us in His image. God formed a man from the dust of the ground and breathed into his nostrils the breath of life, and the man became a living being. So seeking our Creator has become our instinct. However, there are many religions and faiths in the world today, so how do we choose or distinguish? The simple answer is to personally experience and feel with our hearts because the true God will respond to our sincerity. Matthew 7:7-8 "Ask, and it will be given to you; seek, and you will find; knock, and it will be opened to you. For everyone who asks receives, and he who seeks finds, and to him who knocks it will be opened." God is our Creator, the only true God who transcends beyond time and space.
Dear friends, you are warmly invited to joins us to get closer to God and grow spiritually. Let us grow and have fellowship with one another together with God. Let us not procrastinate as the kingdom of heaven has come and we better be prepared for His coming.
The True Jesus Church's bi-annual Evangelical Service and Spiritual Convocation is just around the corner. We hope to see you soon!
27-30 April 2023 Evangelical Services and Spiritual Convocation (ESSC)
Thursday April 27, 2023 6:50-8:10PM
Friday and Saturday, 28-29th April, 2023 9:00AM to 8:10PM
Sunday, April 30th, 2023 9:00AM to 1:00PM.
Complimentary lunch and dinner will be served.
Please find our church location below:
4N550 Church Road
Bensenville, IL 60106
Google Maps
For online streaming, please click here.
For regular service hours, please click here.
Email us at ilovejesus@tjc-chicago.org
What I Have Found Here
As a music student going through stressful juries, Matt first experienced a peace that transcends one's circumstances. He knew that one's faith cannot depend on anyone else and as he continued to seek, God helped him to have epic shifts in understanding. He came to overcome his doubts and see the preciousness of coming to the True Jesus Church.
Responding to a Divine Calling
San-Pao, who was previously Catholic, became curious to learn more about True Jesus Church after witnessing the joy in his classmate's life. San-Pao and his wife share how they have experienced God for themselves and the meaning they have found in serving Him.