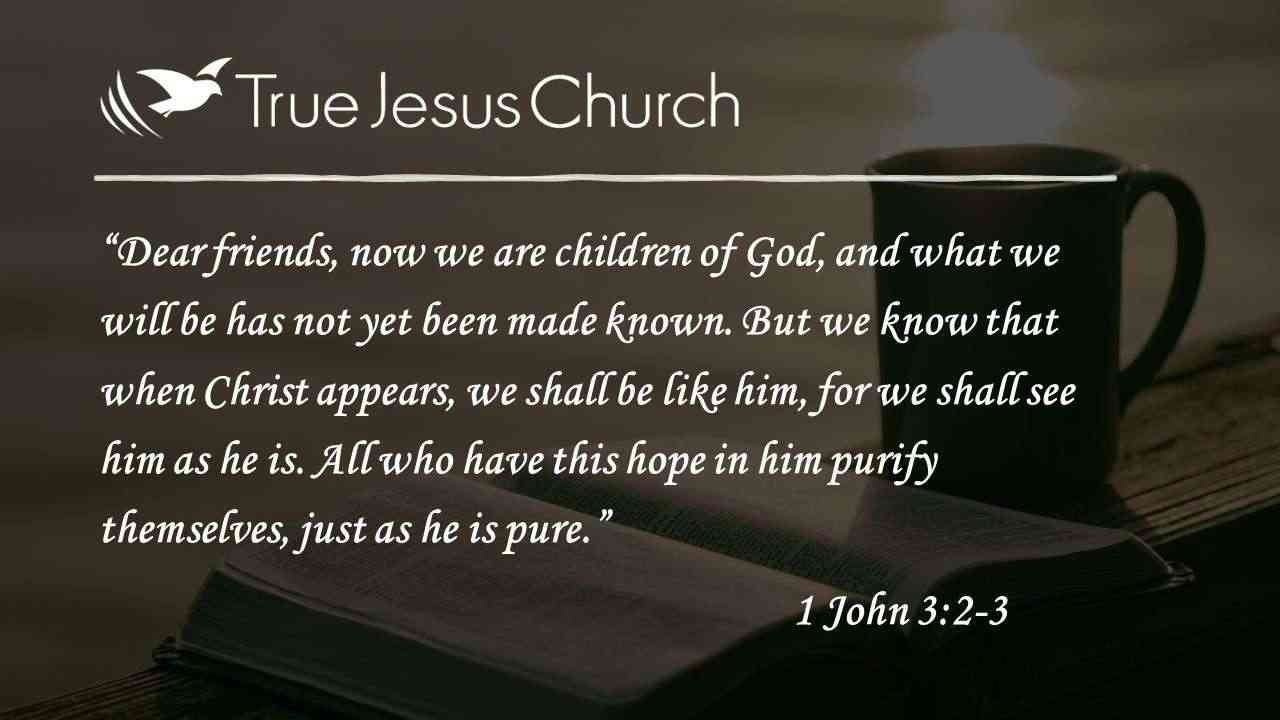 The truth about God is that He is real and alive, and we can all experience it.
When I encountered hardships before I understood God, I complained to Him, asking "where are you, God, in my suffering?" But eventually, I realized that there was much to gain from my hardships, and that God was always watching over me. I did not understand God before.
It matters that I understand God because now, I learned to focus not on the suffering in my hardships, but on what God was trying to teach me, and to seek peace in God. Before I understood God, I was unsure of the meaning of life. We only have a short time on this earth, so should we pursue things that we can't take with us once we die? If so, then everything seems hopeless! But after understanding God, I gained hope for the future. 1 John 3:2-3, "Dear friends, now we are children of God, and what we will be has not yet been made known. But we know that when Christ appears, we shall be like him, for we shall see him as he is. All who have this hope in him purify themselves, just as he is pure."
There is even more hope that God has in store for us. God is perfect and His standard surpasses our imagination and withstands the test of time. So, let go of the worldly standards. Know Him better and understand the Truth about God. You are warmly invited to join us to know and understand God in our upcoming Evangelical Service and Spiritual Convocation in April. Experience worship, fellowship, and spiritual renewal. We hope to see you there!
27-30 April 2023 Evangelical Services and Spiritual Convocation (ESSC)
Thursday April 27, 2023 6:50-8:10PM
Friday and Saturday, 28-29th April, 2023 9:00AM to 8:10PM
Sunday, April 30th, 2023 9:00AM to 1:00PM.
Complimentary lunch and dinner will be served.
Please find our church location below:
4N550 Church Road
Bensenville, IL 60106
Google Maps
For online streaming, please click here.
For regular service hours, please click here.
Email us at ilovejesus@tjc-chicago.org
What I Have Found Here
As a music student going through stressful juries, Matt first experienced a peace that transcends one's circumstances. He knew that one's faith cannot depend on anyone else and as he continued to seek, God helped him to have epic shifts in understanding. He came to overcome his doubts and see the preciousness of coming to the True Jesus Church.
Responding to a Divine Calling
San-Pao, who was previously Catholic, became curious to learn more about True Jesus Church after witnessing the joy in his classmate's life. San-Pao and his wife share how they have experienced God for themselves and the meaning they have found in serving Him.