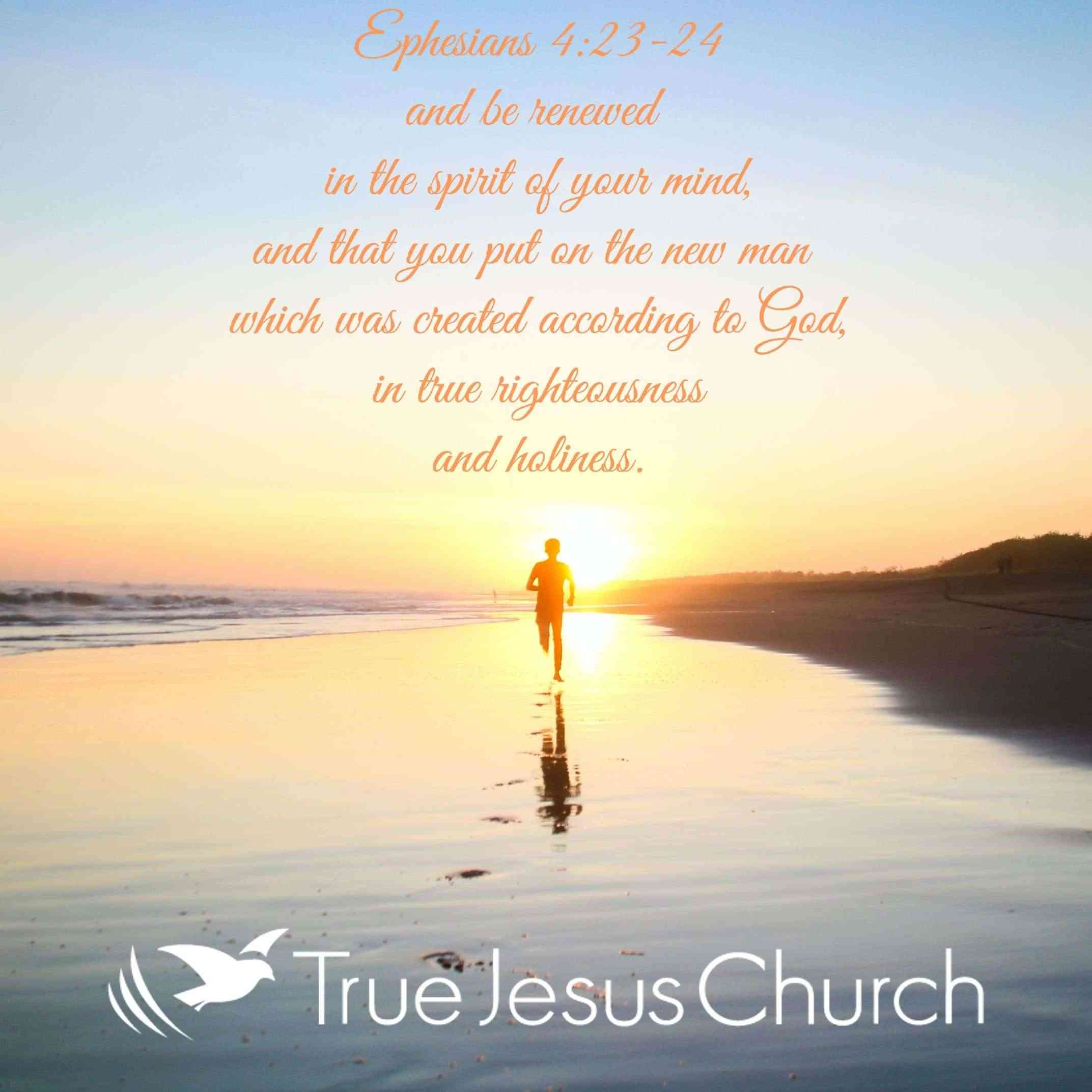 This year, I am 32 years old, and 2023 marks the tenth year since I was baptized at the True Jesus Church in Chicago, in the United States. Ten years ago, I was in China. In China, most people are atheists, and I also grew up with an atheist education since I was young. I didn't know God. It wasn't until my early twenties that my Christian friends in China began to share the gospel with me. At that time, I didn't really understand what they were telling me. I simply followed them to a church service out of curiosity and affection for my friends.
Back then, I observed the way these Christians prayed and the messages they shared. I didn't understand it, but I often pondered it in my heart and talked to my friends about my thoughts and asked questions I didn't understand. The patience of my Christian friend in sharing touched me deeply.
I felt that I began to know God when I prayed to Him for the first time. I had never known how to pray to God before. But because of my previous experience attending the church with my friend, I started praying following their example. At that time, I had mild depression and often chose to disappear from people's presence when facing difficult situations or when I couldn't face people. This was also the reason why I couldn't face myself and escaped from my therapist.
When I prayed, I knew I shouldn't avoid the responsibilities I should face and shouldn't treat my therapist that way. However, I didn't have the strength to face her, and I couldn't untangle the mess in my life. So I prayed to God, "If you are truly God, Jesus Christ, please help me, because I can't do it." After that, I broke down in tears and fell asleep exhausted.
A turning point occurred the morning of the second day when I was about to go to a church service with my friend. In a subway station in Chengdu, China, a city of 7 million people, I saw my therapist, whom I had lost contact with and avoided for a year. At that moment, my heart was shocked, and I watched her turn around, smiling and calling my name, allowing me to face her without fear. We exchanged contact information again and scheduled a time to meet. That was my first prayer, and I felt God's help and response.
After that, I began to continuously pray to God. The power of prayer not only comes from miraculous encounters but also from the strength that comes from God. For example, as a piano major student, I once avoided my piano teacher and disappeared from her for a month. But after praying to God, I suddenly gained the courage to call her, confess, and apologize. I didn't experience the consequences I was worried about because my teacher surprisingly accepted and forgave me.
At that time, although my knowledge of God was limited and my understanding of the Bible was superficial, I established an intimate relationship with God because of my Christian friends' sharing and my prayers to God. I felt that Jesus was my friend.
In 2013, I immigrated to the United States. The first thing I did when I arrived was to pray to God for a church. My faith was quite naive at that time. I closed my eyes and prayed, and when I opened them, I saw a church building through the window. I went out, walked in that direction for half an hour, and finally found that church, where I attended services for three months. During those three months, due to my poor English, I could hardly understand what everyone was talking about. Every service, I just looked forward to the noon hymn session because there was a soprano with a level of a professional vocalist in that church.
My understanding of God did not make significant progress until He truly responded to my prayers and guided me to the True Jesus Church Chicago's gatherings. At that time, I was studying English at a university. I found the teacher's lessons boring and textbook-like, so I took out the Bible and began to copy the Book of Job. My desk-mate noticed my actions and excitedly asked me why I was copying the Bible. I replied that it was because I was a Christian. She said, "Oh, that's great! I'm a Christian too."
In this way, she took me to the True Jesus Church Chicago, where I joined the congregation in gatherings and studied biblical truths. What set this church apart was that no matter what questions I had about salvation, everyone would answer based on the Bible. This process of asking and answering resolved many questions that I could not find answers to in other churches.
After resolving all my doctrinal understanding issues at the time, I decided to be baptized at the True Jesus Church Chicago. Two weeks before my baptism, I received the Holy Spirit in the church hall and began to speak loudly in tongues, just as described in Acts, Chapter 2. At that time, even though I had been praying to God for two to three years, I still exclaimed in my heart, "Ah! There really is a God!"
"On that day you will know that I am in My Father, and you in Me, and I in you." (John 14:20) Just as God said here concerning the Holy Spirit, when I received the Holy Spirit, I truly marveled in my heart, affirming that God was in me, and I was in God.
The nine years since my baptism have not been smooth. On the contrary, they have been filled with setbacks, difficulties, and challenges. There was a time when I complained a lot to God, asking why my life was still not easy after being baptized. "Aren't you supposed to help me?"
However, in this tenth year of my baptism, as I look back, I gradually confirm God's guidance all along. He has used all these difficulties to make me a stronger and braver person inside. Although I still have a lot of room for improvement, I genuinely feel that I am no longer the person who would run away from difficult situations.
I thank God that His guidance is a long-term process. In this process, as long as we submit to God's guidance, get to know Him, and learn to change, we will eventually bear fruit and achieve spiritual growth.
So that's the story of my spiritual growth. I invite you to grow together with others too! Go ahead and bring a friend or two with you and let's grow together in the Lord.
We warmly invite you to come to the True Jesus Church's bi-annual Evangelical Service and Spiritual Convocation. See details below.
27-30 April, 2023 Evangelical Service and Spiritual Convocation
Thursday, 27 April, 2023 6:50PM to 8:10PM
Friday and Saturday, 28-29 April, 2023 9:00AM to 8:10PM
Sunday, 30 April, 2023 9:00AM to 1:00PM
Complimentary lunch and dinner will be served.
Please find our church location below:
4N550 Church Road
Bensenville, IL 60106
Google Maps
For online streaming, please click here.
For regular service hours, please click here.
Email us at ilovejesus@tjc-chicago.org
His Timing Is Perfect
Since young, Tiffany knew that God existed. But after a few disappointing early experiences, she felt rejected by Him. When she received the Holy Spirit at True Jesus Church, she understood that God had a perfect time and plan all along.
Seeking for the Holy Spirit
Captivated by the truth of the Holy Spirit, Sam prayed with a determined heart that he would not quit asking until he received the precious gift of the Holy Spirit. An unforgettable miracle occurred at the moment God gave him the Holy Spirit. In this experience, he found what he had been seeking and was filled with the love, joy, and power of the Lord.