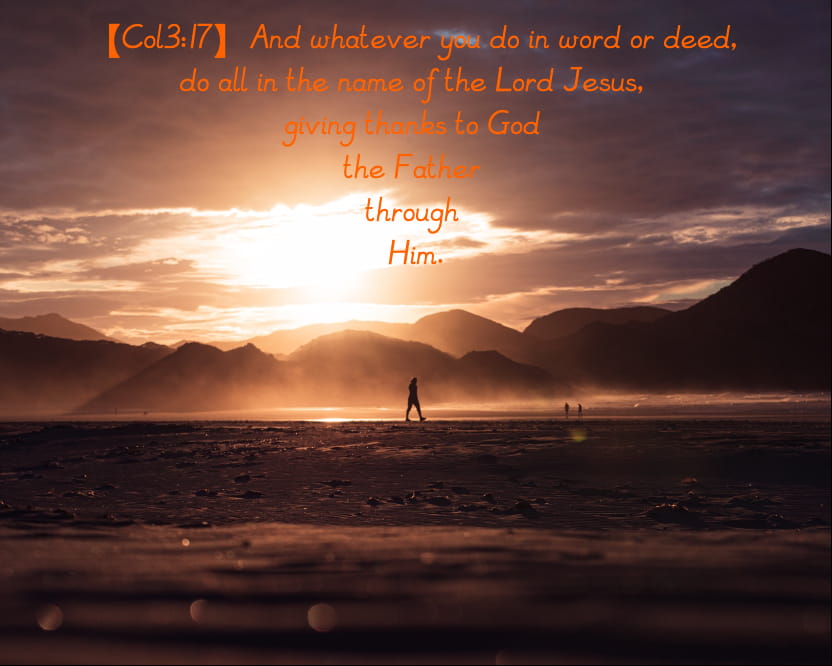 God has specially chosen us to be His holy and beloved people even though we are unworthy.  Hence, we need to live up to God's expectations of us, which is to be different from the world.  A life lead by the Holy Spirit has different virtues (Colossians 3:12-16) which is different from the world.
"12Therefore, as God's chosen people, holy and dearly loved, clothe yourselves with compassion, kindness, humility, gentleness and patience. 
13Bear with each other and forgive one another if any of you has a grievance against someone. Forgive as the Lord forgave you. 
14And over all these virtues put on love, which binds them all together in perfect unity.
15Let the peace of Christ rule in your hearts, since as members of one body you were called to peace. And be thankful. 
16Let the message of Christ dwell among you richly as you teach and admonish one another with all wisdom through psalms, hymns, and songs from the Spirit, singing to God with gratitude in your hearts."
The opposite of the fruit of the Spirit is described as "acts of the flesh" (Galatians 5:19), or "works of the flesh".  An ungodly life is one controlled by the sinful nature that every human is born with.
What does it take to have Christ's perfect Love?
Gird ourselves with love.
We need to "put on" these virtues like we put on clothes.  A critical part of this new garment is love, the bond of perfection.  Analogously, we need to clothe ourselves with virtue and gird our waists with the belt of love. (Love Binds Us Together in Perfect Harmony)
Forgive one another—Just as Christ forgave us.  To love also means to have mutual forgiveness.  If we do not forgive, we do not have peace.  Therefore, peace and love are interconnected.  Conflicts are often the result of misunderstanding or a lack of mutual understanding. Regardless of the reasons for our conflicts, we should always strive to bear with one another and forgive others if they have hurt us. Forgiveness is a Therefore, very important expression of love and a prerequisite for church unit.
An application of being filled with love and practicing forgiveness is being a counselor for God.  The effectiveness of a counselor lies in their sincerity and Godly love.  The love that is unconditional to the point of making personal sacrifices.  What a counselor should aim for is godly growth in biblical virtues, according to the fruit of the Spirit. (Virtues of Counselors (II))
Let God be our Umpire.  "But above all these things put on love, which is the bond of perfection.  And let the peace of God rule in your hearts, to which also you were called in one body; and be thankfully Colossians 3:14-15.  The peace of God refers to the unity that we have in the Lord.  With such unity, there is both peace with men as well as peace with God.  We need to have Christ as our umpire and allow Him to rule over us.  We must also be ready to accept the Lord's judgment, for His decisions are always right (Deuteronomy 32:4).
Give Thanks to God.  "Be thankful (Colossians 3:15) The third aspect of perfect love is thanksgiving.  In order to become a more thankful person, we need to put down all our burdens, lay aside murmuring and unhappiness, and submit to the Lord.  Instead of focusing myopically on our suffering and lamenting our situation in self-pity, we will be able to perceive the Lord's great mercy upon us and acknowledge that all things, whether good or bad come from Him.
Remain Humble.  "For who makes you differ from another?  And what do you have that you did not receive?  Now if you did indeed receive it, why do you boast as if you have not received it?"  (1 Corinthians 4:7)    Do we see ourselves better, higher or more important than others?  If yes, then we are not humble.  Having a thankful heart helps us become humble for we would be acknowledging that our success, performance all come from God not ourselves.  Therefore, a heart of thanksgiving also helps us to increase in love.
Let God's Word dwell in you.  "Let the word of Christ dwell in you richly…"  Colossians 3:16. We can only grow in true love for God and man if we allow God's word to dwell in us.  That means more than just going to church once or twice a week to listen to sermons.  It means that we actively study and put His teachings into practice for love without action is in vain. "Whatever you do in word or deed, do all in the name of the Lord Jesus, giving thanks to God the Father."  Colossians 3:17.
I invite you to join us on this journey of perfect love in the Lord, taking the first step in attending our Fall Evangelical Services and Spiritual Convocation (ESSC) from September 14 to 17,2023 at our church located as follows:
4N550 Church Road
Bensenville, IL 60106
 Google Maps
For online streaming, please click here.
For regular service hours, please click here.
Email us at ilovejesus@tjc-chicago.org