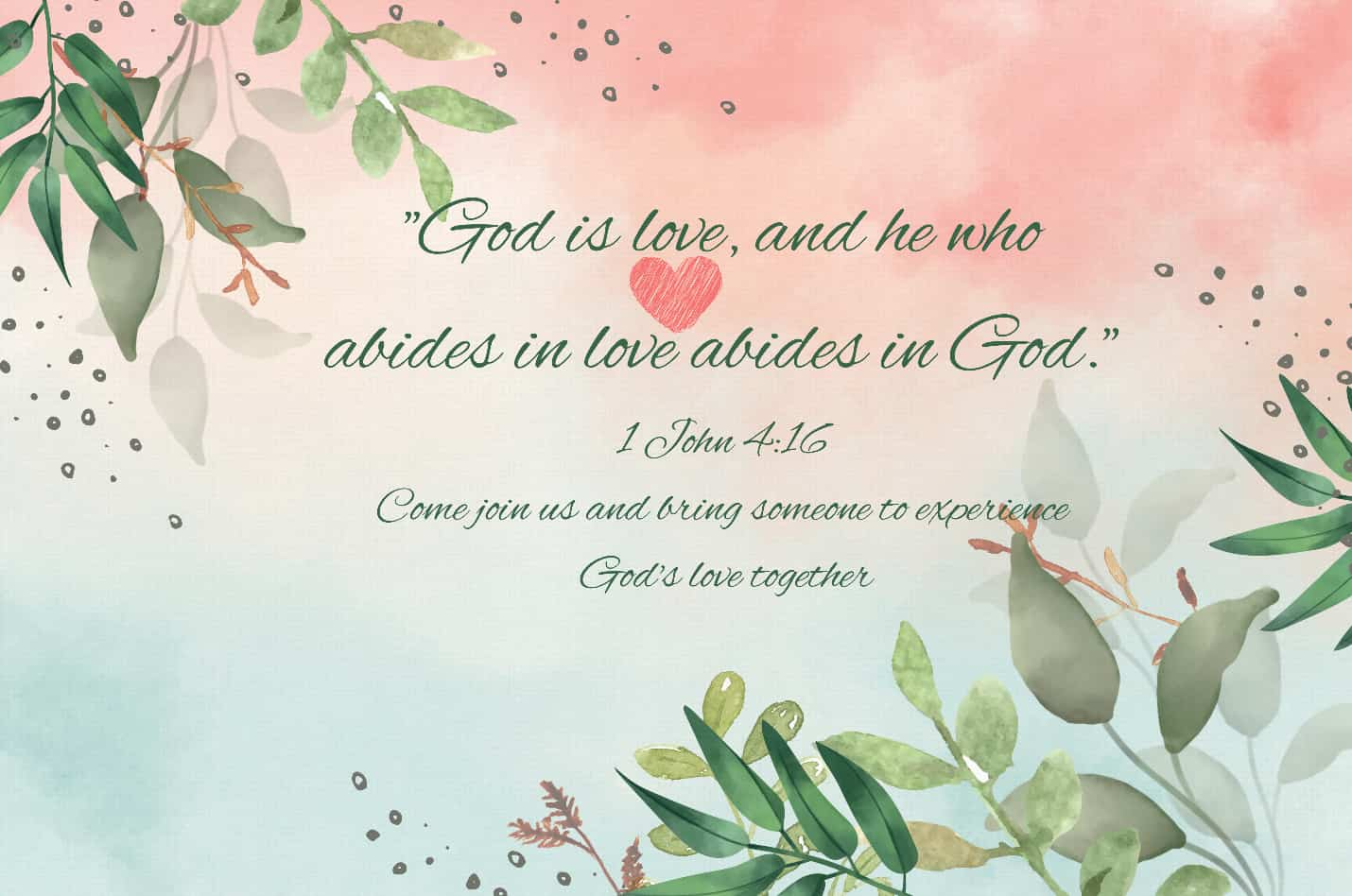 In this fast-paced world, it's essential to pause and reflect on our top priorities, including our relationship with God, our loved ones, and ourselves. To truly love God as He loves us, we must walk in His light, for there is no darkness within Him. "…God is light; in him there is no darkness at all. If we claim to have fellowship with him and yet walk in the darkness, we lie and do not live out the truth. But if we walk in the light, as he is in the light, we have fellowship with one another, and the blood of Jesus, his Son, purifies us from all sin." 1 John 1:5-7.
God desires us to have fellowship with Him and with one another, for only then can we be complete. "Anyone who claims to be in the light but hates a brother or sister is still in the darkness. Anyone who loves their brother and sister lives in the light, and there is nothing in them to make them stumble. But anyone who hates a brother or sister is in the darkness and walks around in the darkness. They do not know where they are going, because the darkness has blinded them." 1 John 2:9-11. Let us not delay in joining together for fellowship in the Lord, growing and maturing spiritually. Invite someone to share in the Lord's great love, for the Kingdom of Heaven is at hand.
Discover your true purpose in life, and press the reset button for a fresh start and a second chance to live a better life. Learn to walk in God's ways, for His path is the best. Search within yourself to uncover the gifts He has given you, and put them to use in service. We are all vessels of God, each uniquely created for a divine purpose.
Join us for our bi-annual Evangelical Service and Spiritual Convocation from Thursday evening, April 27, through Sunday, April 30, at 2:00 PM. Seize this opportunity to assess ourselves and set ourselves on the right track through sermons, fellowship, singing praises, and more. Spiritual maturity begins with repentance, followed by obedience to God. To repent, we must first reflect on ourselves using God's standards. Often, it's too easy to overestimate our strengths and underestimate our weaknesses. That's why we need a Godly perspective to see ourselves accurately—our sins and misdeeds, passions and purposes, and the motivations that drive us. With a Godly lens, personal and spiritual growth will flourish.
Today, we are all nomads on Earth, navigating life's complex pathways. We must focus on the timeless Truth in God, which leads to eternal life.
Eternal life in Heaven cannot be achieved alone. It requires guidance, nurturing, and growth at every stage—from non-believer to believer to ambassador for Christ. Ultimately, that's the role of God as our Father, Leader, Comforter, and Friend in our lives.
We warmly invite you to the True Jesus Church's bi-annual Evangelical Service and Spiritual Convocation. See details below. Bring a friend or two to receive His love and blessings while fellowshipping with His children. Savor His spiritual nourishment, worship, and sing together in joyful praise. Complimentary lunch and dinner will be served.
We look forward to seeing you soon.
27-30 April, 2023 Evangelical Service and Spiritual Convocation
Thursday, 27 April, 2023 6:50PM to 8:10PM
Friday and Saturday, 28-29 April, 2023 9:00AM to 8:10PM
Sunday, 30 April, 2023 9:00AM to 1:00PM
Complimentary lunch and dinner will be served.
Please find our church location below:
4N550 Church Road
Bensenville, IL 60106
 Google Maps
For online streaming, please click here.
For regular service hours, please click here.
Email us at ilovejesus@tjc-chicago.org