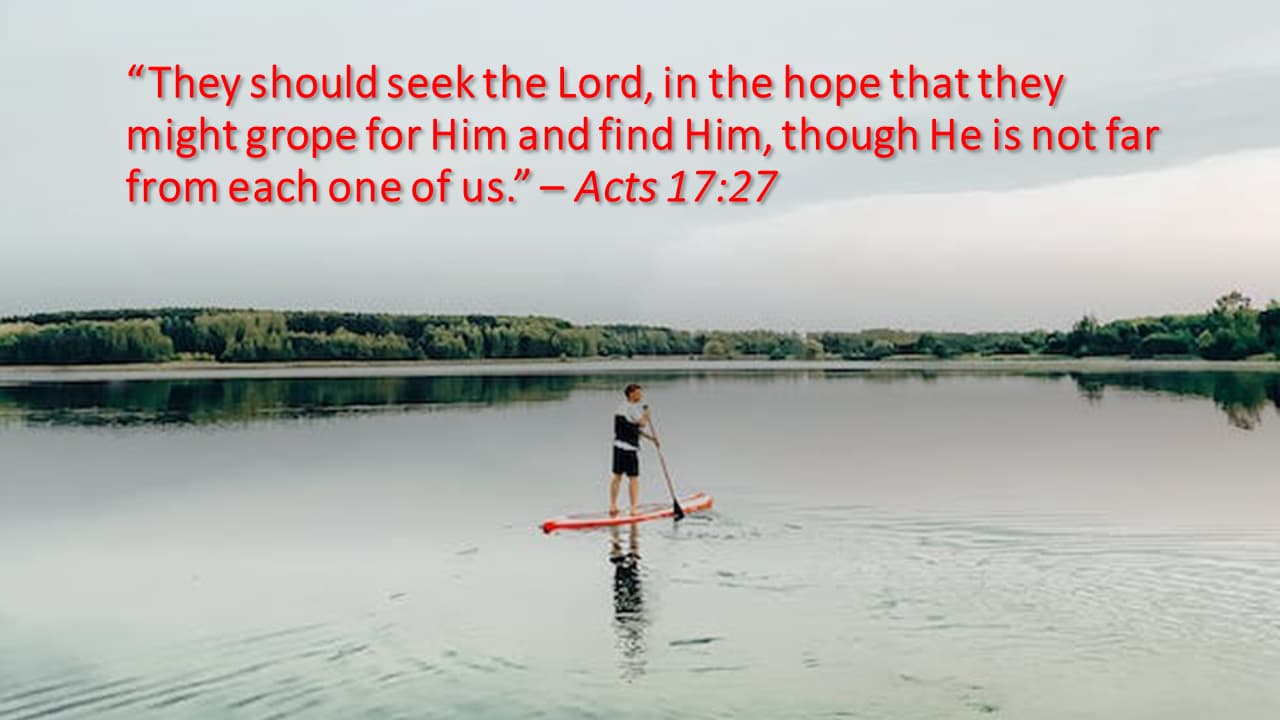 We were born and live in this world without knowing the true meaning of our life. Jesus says that He came to this world so that we could have life and have it abundantly (John 10:10b). What does it mean to find a life in Jesus?
The phrase "find a life in Jesus" can be interpreted in many ways:
It can mean to come to know Jesus Christ as our Lord and Savior. This is the most common interpretation of the phrase. When we put our faith in Jesus, we are essentially saying that we believe he is the Son of God and that he died on the cross to pay for our sins. By accepting His sacrifice, the gift of eternal life is given to us. It can also mean to live our life in accordance with Jesus' teachings. This means following His example of love, compassion, and forgiveness. It also means seeking to do His will in all that we do.
It can also mean to find our purpose in life through Jesus. When we follow Jesus, we are given a new sense of meaning and direction in our life. We are no longer just living for ourselves, but for something greater than ourselves. After encountering Jesus on the road to Damascus, Apostle Paul's life was transformed; he gained new direction and meaning. Rather than living for himself and persecuting Christians, he started living for a cause greater than himself – spreading the message of Christ. Through Paul's example, we see that following Jesus instills us with a profound sense of purpose, leading us away from self-centered living towards a life dedicated to higher ideals and service to others.
Finding a life in Jesus is not always easy, but it is the most rewarding journey we will ever take. When Apostle Paul converted to Christianity, he faced hardships including imprisonment and persecution. Despite these trials, he found immense reward in spreading the teachings of Jesus, leading many people to embrace Christianity. The joy he derived from changing lives for the better and his unwavering faith in God's purpose for him, despite adversity, exemplifies the rewarding experience of a life dedicated to Jesus. 
It is a journey that will lead us to peace, joy, and purpose. If you are looking for a life that is utterly worth living, I encourage you to consider finding a life in Jesus. Here is a short video that speak about finding life in Jesus:
What does it mean to find a life in Jesus? – YouTube
You can start the journey now to find a life in Jesus with us by joining our Sabbath services.  (Watch Live Sabbath)
Please find our church location below:
4N550 Church Road
Bensenville, IL 60106
 Google Maps
For online streaming, please click here.
For regular service hours, please click here.
Email us at ilovejesus@tjc-chicago.org